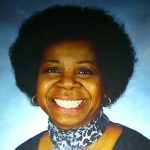 My name is Agnes-Lydia Chambers Whiteman
(Cawlyd)
I am an intuitive
Teacher

Poet

Artist

Photographer
My poetry is, according to my readers, "uplifting, inspiring and healing."
The poems help to give guidance to those who are seeking answers to,
the who, what, when, where and how of life.
My gifts stem from a deep-rooted connection to our Creator; Nature; everyone and everything in the Universe…
We are all like locks and keys.
Perhaps, you will find the key you are searching for when you explore and read the poems on the blog or in the books.